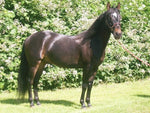 New Friends in Far Away Places
One of the things I like about my business, is meeting new people from all over and making new friends. One of those friends is Nancy Gordon. Nancy is the Editor in Chief of Creative Maine, an online magazine with an eclectic collection of art, artists, recipes, interesting stories and just all around a very interesting read. Here is what Creative Maine has to say about itself.
CREATIVE MAINE magazine represents and celebrates the creative spark in all of us, with in depth, personal and dishy stories ... Always with plenty of zest!
Like myself, Nancy is an animal lover, and we have an ongoing conversation about horses, dogs, and life in general. In our conversations, Nancy asked me if I would like to write an article for Creative Maine and I was delighted to do so. It was printed in the March/April publication and as my "thank you" I would like to recommend it to you for a bit of fun and perhaps you will come to enjoy it as much as I do. So please go and check it out!
Follow the link below, to hear about how I got myself into this often crazy business of being an herbalist, and enjoy the rest of the magazine while you are there. Oh and if you can send me a text, email, phone call, or note by carrier pigeon and tell me the name of my first horse, you will be supplied with a 15% one time use discount code (use it whenever you like!), for your troubles. =D
 P.S. PLEASE DONT LEAVE A COMMENT SHOWING THE ANSWER TO WHO IS FIRST HORSE...BUT FEEL FREE TO LEAVE YOUR ANSWER USING BY CLICKING ON "CHAT WITH US". IF WE ARE OFFLINIE I WILL SEND YOU AN EMAIL WITH YOUR CODE. THANK YOU!